Community Amenities and Events
Community Events
2022 Race For Pace
Saturday, June 18th, in the Remington Parking Lot, 200 Quarry Park Boulevard SE.
For over a decade, Calgarians have embraced their inner hero in support of Pacekids Programs, which provides critical services for children with special needs.  Find your best superhero outfits and bring the kids for the 1K Superhero Parade or register for the 5K walk/run along the river.  This family-friendly morning offers activities, prizes, awards and sensory friendly spaces.  All proceeds raised will directly support over 600 children and families this year.
For more information and to register online, visit www.pacekids.ca/Race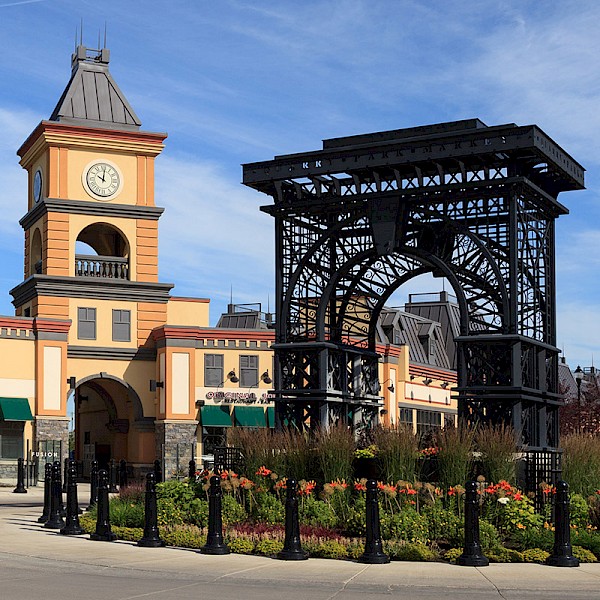 The Market
At the heart of the community is a thriving hub of activity – The Market at Quarry Park. It's not only a place to shop and dine, it's also a place to gather and connect. The Market is a new take on an old concept. It's just as much a social benefit as it is a convenience. Like traditional retail plazas found throughout Europe, The Market at Quarry Park is a natural meeting point for friends, family and guests. Whether it's a warm latte on the Starbucks patio with friends, a romantic dinner at The Park Kitchen & Bar, a therapeutic massage at Backstrong Health Group, or a quick run to Calgary Co-op for fresh fruit, The Market at Quarry Park is designed to have everything you need to make your life easier.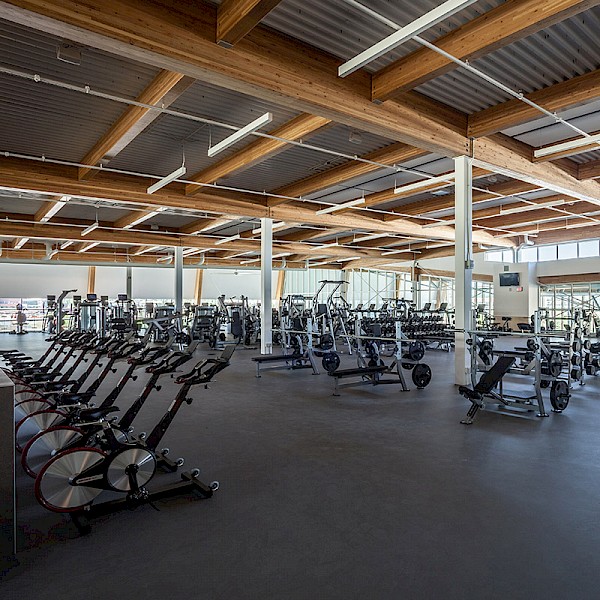 The Remington YMCA Recreation Facility
The Remington YMCA is a community recreation centre serving its local residents and users of the Quarry Park business park.  Remington is pleased to be the title sponsor of one of the newest of The City of Calgary's recreation facilities available for daytime fitness users as well as leisure activities in the evenings and weekends.
The Calgary Public Library also has a branch in the Remington YMCA. In addition to its collection area, this branch includes a children's space, study area, WIFI, computers, printers and meeting rooms.
Child Development Centre
Quarry Park Child Development Centre is the perfect addition for area residents and corporate tenants of Quarry Park. Users of the Centre can leave their children in a safe and stimulating environment. Operated by the YMCA, the Centre provides convenient access from all quadrants of the City thanks to the community's proximity to Glenmore and Deerfoot Trails, and ample onsite parking at the Child Development Centre is available for commuting families. The Centre has a capacity for approximately 350 children and adds yet another benefit to the attractive offerings of Quarry Park.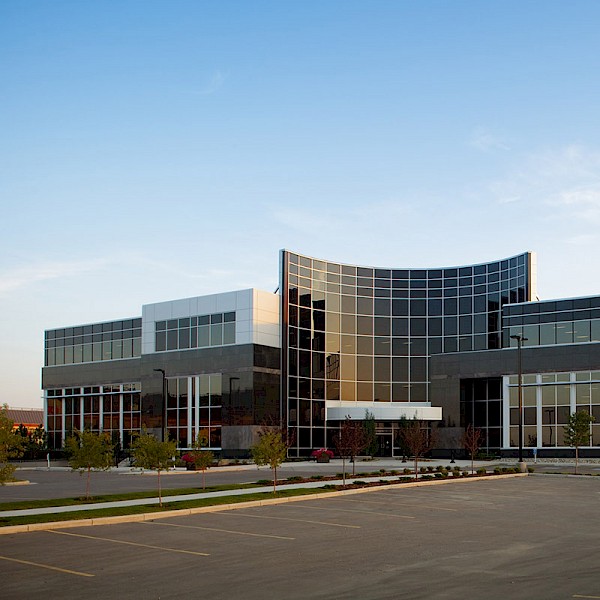 Professional Development Centre
The Quarry Park Professional Development Centre is home to many health service providers including physiotherapy, dentistry and a radiology clinic.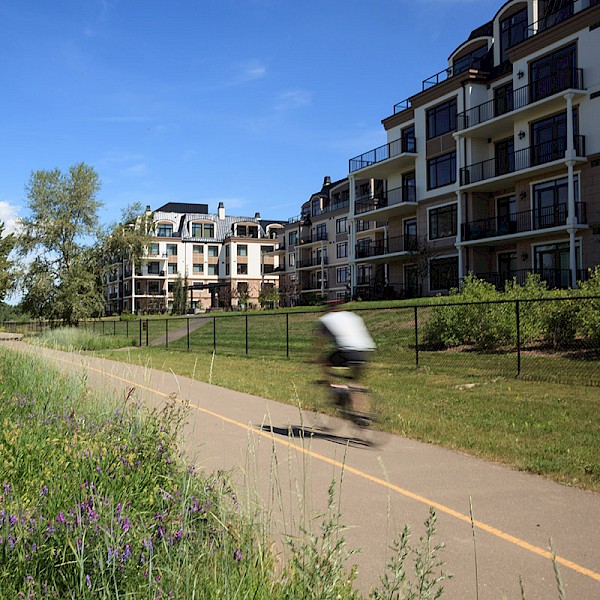 Parks & Pathways
Quarry Park is home to a thriving ecosystem including a 50 acre nature reserve and 90 acres of green spaces and parks. Over 10 kilometres of paved pathways connect to The City's pathway system. Distinctive architecture and streetscapes throughout the community are complemented by a network of fountains, ponds and attractive landscaping while a playground and an outdoor gym provide entertainment for families and adults alike.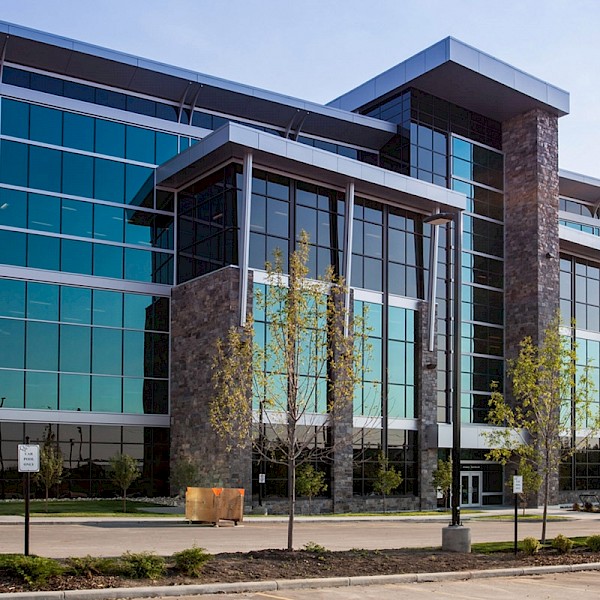 Corporate Campus
The benefits of Quarry Park's live and play concept are very appealing, but the work component is equally attractive. The Park is currently home to a wide spectrum of local businesses and Fortune 500 corporations, including international engineering firm JACOBS Engineering, Bayer CropScience, Imperial Oil, Superior Propane, TD Canada Trust Commercial Banking, Remington Development Corporation and many more. More than 1.7 million square feet of office space is currently occupied.